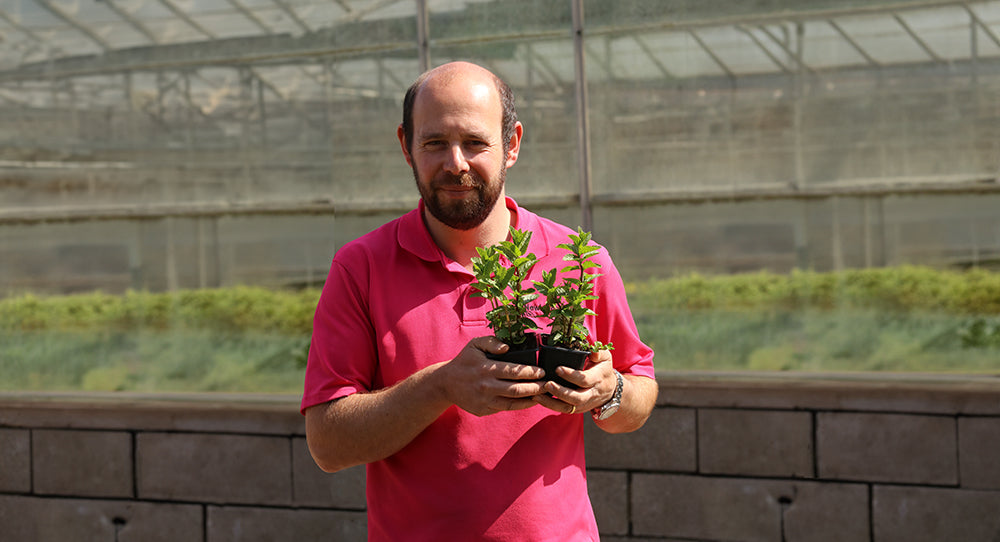 Alan's Bio:
Alan, a 3rd generation Nurseryman has been working on the family nursery for 22 years. His experience in gardening includes, designing award winning RHS displays, maintaining gardens, big and small and growing plants commercially for garden centres and the gardeners alike. These are his top picks for August 2023.
Alan's top plants for buying in September 2023
With the summer behind us, we turn our attention to the autumn, winter, and believe it or not, next year. So much of the success in gardening is about planning, plants need time to grow and mature.
It is easy to think, in the colder months, while we heat our homes and only look at the garden through a window, nothing is happening. Nothing could be further from the truth; in these very important months, the plants are busy putting down their roots and preparing for the spring and summer to come.
This is why it is so important, to get some plants in the ground in the autumn months. It will help your garden so much in the coming months and really makes all the difference, try it. You will thank me later. This is my top five plants for planting in early autumn, many of them, we will not reap the benefits from, until next year, but they are all worth the wait.
Pansy Cool wave - trailing pansies
When I think of autumn flowering plants, pansies always spring to mind. These hardy flowering plants bring much needed, joy and colour to what, let's face it, can be a bit of a grey few months in the UK. The cool wave collection is a breakthrough in pansy breeding. Many of us love planting up hanging baskets through the summer months, but now with these cascading pansies, you get to fill your baskets with colour all year round.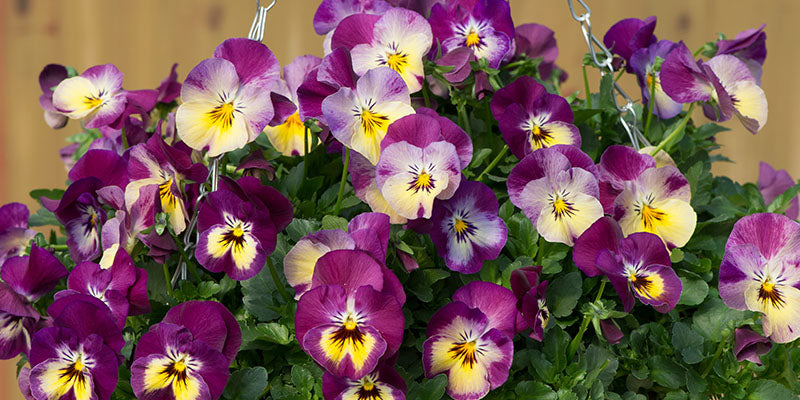 Which Cool Wave Pansy: Raspberry Swirl
The whole cool wave range is stunning, but I have highlighted the raspberry swirl, which has lovely deep purple upper petals, with patches of white towards the bottom of the flowers and whiskers of purple at the centre. It is one of those flowers that look better and more interesting the longer you look at it. A must have, for the autumn and winter garden.
Shop now
Delphinium
The reason I picked this plant as a must buy for September, is that it is one of the best times to plant delphiniums. These hardy perennial plants, really do benefit from the cold in the winter. They are hardy in the UK and planting in autumn, helps them establish their roots and prepare to put on a show in your garden, the following year.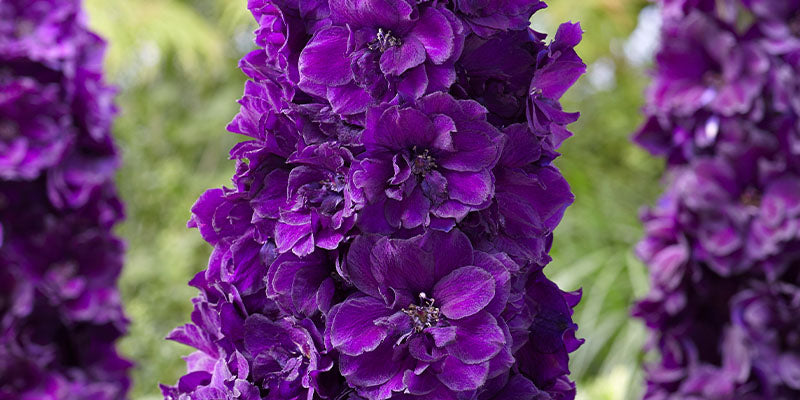 Which Delphinium: Paramo Black Velvet
Just the name alone, gives you an idea how special this plant is. But it is not until you see the blooms, that you truly see, this is a spectacular plant. When it comes to flower colours, there is something very special about the deep purples, they stand out so well in the garden. Originally, this plant was bred for cut flowers, which will come as no surprise, when you see the very uniform, semi double blooms, which are in full flower from, June until the end of the summer.
Shop Now
Dicentra
You may think you know dicentra, but this recent introduction, brings them to another level. Dicentra, often known as bleeding hearts, have been a firm favourite in the UK for many years. However, recent breeding has brought us some very special plants indeed. One of those is Dicentra Red fountain.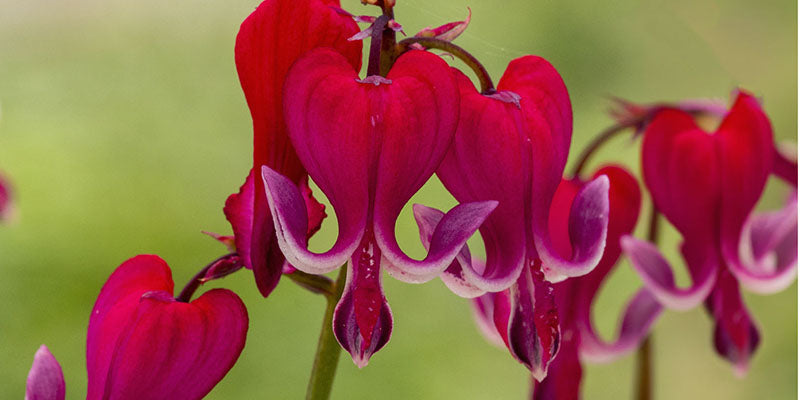 Which Dicentra: Dicentra Red Fountain
This low growing, fern leaved dicentra, will reach 25-30cm in height, making an ideal plant for a container, or the edge of a border. The flowers first emerge, in late spring and will continue right through until, late summer. As you would expect, the flowers are a lovely heart shape and a deep bright cherry colour, with gentle flecks of white, towards the bottom of the bloom. This is another plant, that really does benefit from a cold winter, making it ideal to plant in the autumn. Come the winter they will protect themselves, by going underground and then emerge in spring, ready to put on a show.
Shop Now
Hardy Geranium Jolly Jewel
Every now and then I am walking through the nursery and from afar, a plant catches your eye, you can see it from a mile off and must check it out. That is exactly what happened, when I saw this Hardy Geranium. For my money, this has got to be the most vibrant of all the hardy geraniums. The Jolly Jewel range of hardy cranesbill geraniums is a triumph of new breeding, they are compact, very tolerant of conditions and flower from May until September.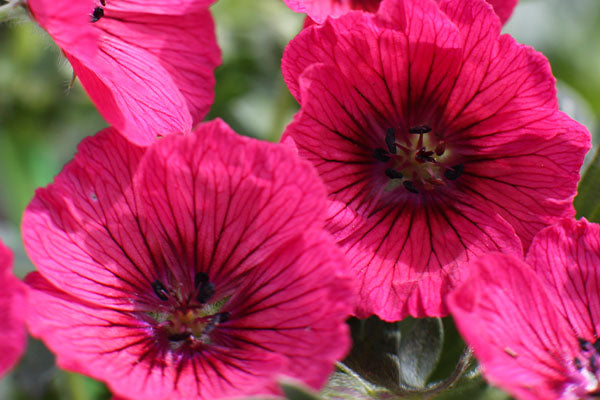 Which Geranium: Geranium Jolly Jewel Raspberry
Jolly Jewel Raspberry is my favourite from the range, as it has great growing features, as well as the stunning raspberry colour flowers, which have subtle dark veins in the centre. As with many hardy perennial plants, the autumn is a fantastic time to plant them, helping the plants get used to their new home and establish ready for next summer.
Shop Now
Echinacea
Echinacea is one of the groups of plants, that just keep on growing, and new and exciting varieties, seem to be coming along all the time.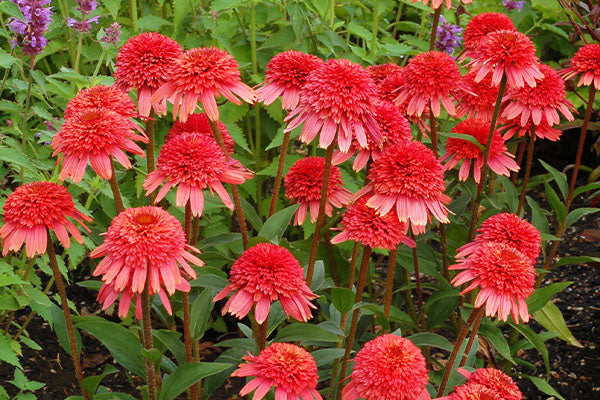 Which Echinacea: Flamingo
Flamingo is a perfect example of an exciting plant, commonly know as coneflowers, this variety, has what are known as, double anemone type flowers. This means that you get the lovely prominent "pom, pom" top to the flower, with a "skirt" of petals at the base. It is not just the shape of these blooms that attract us, it is the lovely coral pink flowers, which will stand out in any garden. As with any of the new Echinacea's, it is very free flowering, from mid-summer into the autumn. The plant will reach 70cm in height and spread 40cm. This is a plant that will work in a large container, as well as the garden. A must have, for any Echinacea lover or, if you are looking to add colour, to your late summer and autumn garden.
Shop Now