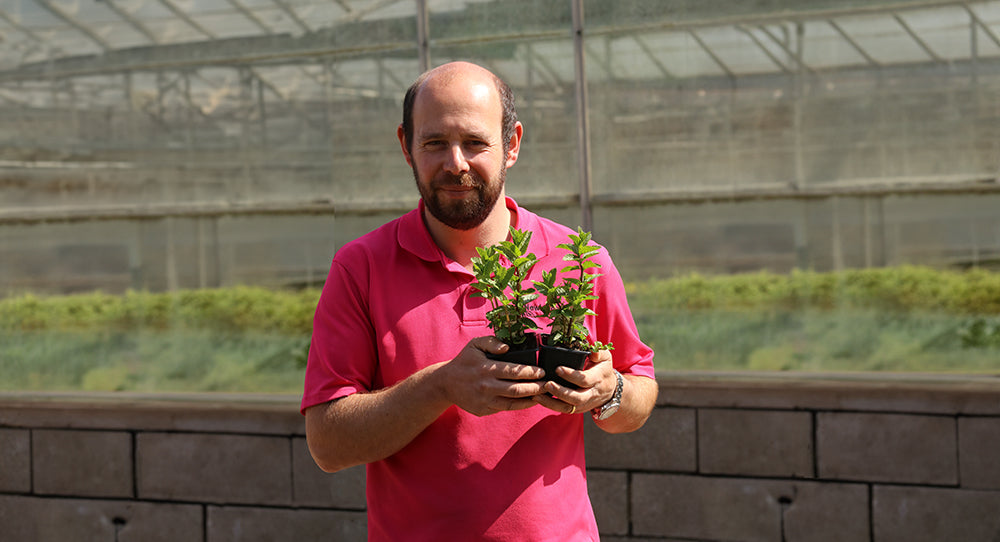 Alan's Bio:
Alan, a 3rd generation Nurseryman has been working on the family nursery for 22 years. His experience in gardening includes, designing award winning RHS displays, maintaining gardens, big and small and growing plants commercially for garden centres and the gardeners alike. These are his top picks for October 2023.
Alan's top new plants for Spring 2024
What a wonderful gardening year 2023 has been, the weather has really be on the side of us gardeners, not too hot or too cold. Many plants have thrived this year and lot of our customers have told us how their garden has looked the best it ever has. Some of this is down to the brilliant breeding done by plant breeders all over the world. While the world was locked down during covid, this allowed many of these breeders to work harder than ever, plant breeding by its very nature, is often a solitary pursuit.
The fruits of their labours are continuing to impress, and we have some cracking plants to introduce to you for 2024. I thought I would put together a list of some of our highlights, for the coming spring. If you love your flowers, these will be perfect for you.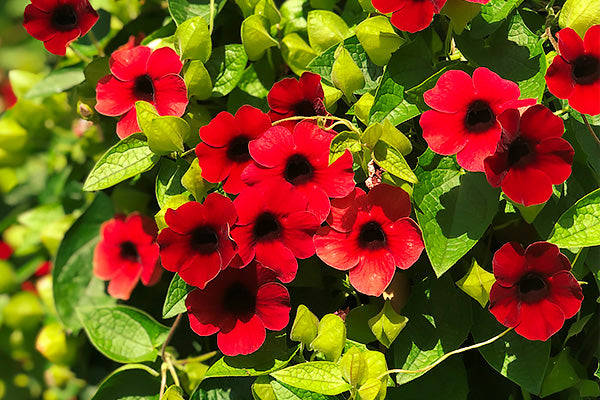 Thunbergia: Sunny Susy
This wonderful fast growing annual climber is perfect to get a bit of height on your patio or decking. The heart shaped leaves will quickly grow up a cane or trellis and are soon joined by the flowers. In the Sunny Susy collection, you have a lovely choice of striking colours. Each colour has a deep purple or black centre, surrounded by vibrantly coloured petals. This is a very easy to grow plant, which will add colour to your garden from late May until September.
Shop now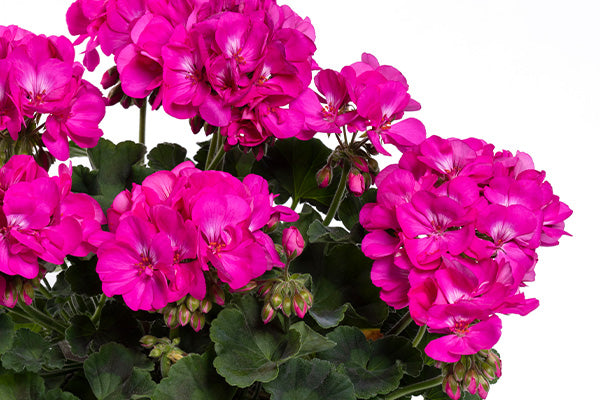 Geranium (pelargonium): TwoinOne
This range as a whole is not new, but there are some fantastic new colours, and the TwoinOne Geraniums (pelargoniums) were one of our customers favourite additions in 2023, so we felt it deserved an inclusion in the list, with the even more extensive colour range. The TwoinOne range is the result of painstaking breeding, these are crosses between and upright geranium and trailing geraniums. The result is, a more vigorous plant that is larger than a standard geranium and really does put on a show. Ideally suited to large containers, borders, and window boxes. Here at the nursery were really surprised how vigorous these plants are. They fill a large container so well, plus we still had flowers being produced in November when planted in April. WOW
Shop Now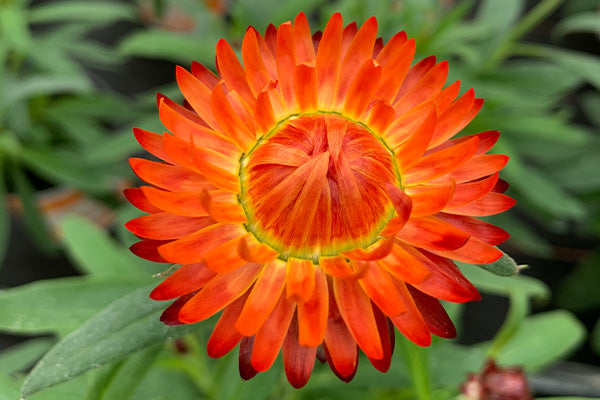 Bracteatha: Helian Series
This plant is an old favourite on the nursery, dating back when we grew a different range of the same plant, for cut flowers. This new range of Bracteantha has a lovely compact habit and is very well suited to growing in containers and window boxes. The flowers have an almost straw like texture and are available in colours that will remind you of some of the best sunsets. A really great addition to your patio or decking.
Shop Now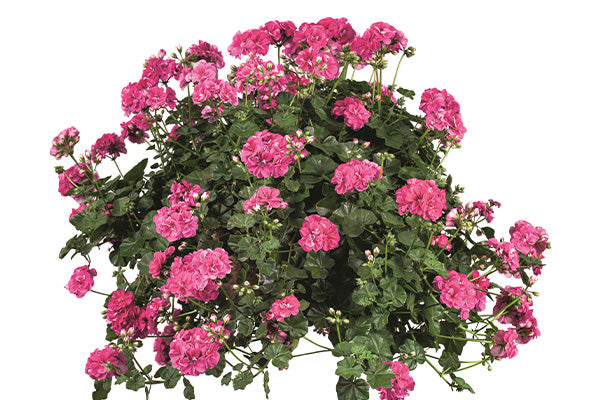 Trailing Geraniums: Double Flowering
For hanging baskets which have the longest flowering period Geraniums are hard to beat. Over the years the varieties have got better and better. We have curated a special collection of double and semi double, flowering varieties which will not fail to impress. The collection contains the lovely deep velvety maroon flowers of Tommy, the classy, subtle pink of Vintage Rose and much more. This collection is perfect if you love you trailing geraniums.
Shop Now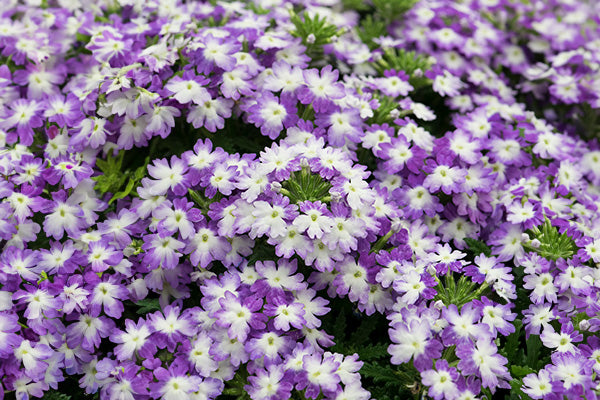 Verbena: Hurricane
A beautiful new range of verbenas, these dual colour flowers are semi trailing, making them perfect for containers as well as baskets and window boxes. The flowers are where this plant stands out, not only will they treat you to colour from early spring until the end of summer, but they really are also stunning. Each colour has a pure white centre, which then have a different colour edge to the petals. As you would expect from a verbena, they are very easy to look after and will cope with our ever-changing summers very well.
Shop Now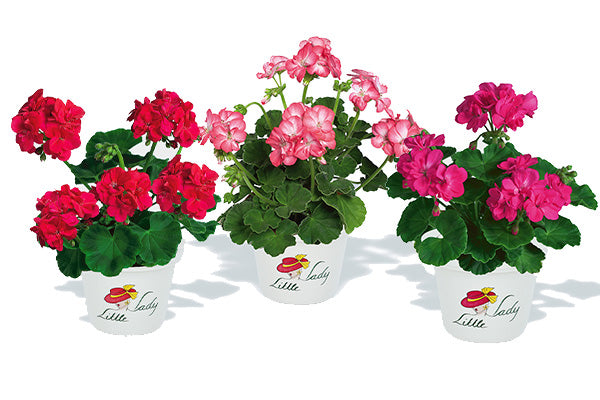 Upright Geranium (Pelargonium): Little Lady
Good things come in small packages (that is what I think anyway not being the tallest guy in the world). These super compact Geraniums have been developed to be grown in very small spaces. Across the country unfortunately, gardens are getting smaller and smaller and, in some cases, going completely. But this range is ideal to still get your lovely geranium plants, with their long flowering time and ease of care in a smaller space. This is the perfect range, for a small container on a patio, window box or even a light windowsill.
Shop Now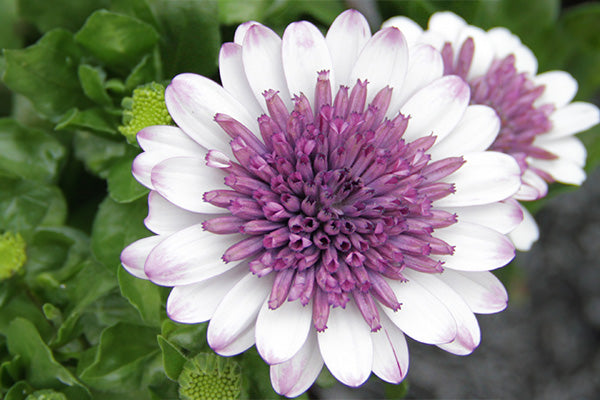 Osteospermum: Soleo Double flowering
Often known as African Daisies, this new range of double flowering Osteospermum are truly eye catching. The neat outer petals are exactly what you would expect from an Osteospermum, being bright and vibrant. Where these blooms are different, and really excel is the centre part of the flower, where you are treated to clusters of smaller petals, which really turn these into special plants. As you may expect these African Daisies are well suited to the garden, as well as containers and patios. This is a range of plants that will get everyone talking.
Shop Now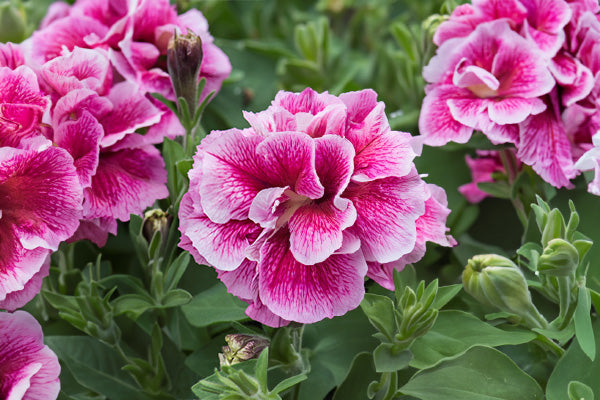 Petunia: Tumbelina
The Tumbelina range of Petunia is nothing new, being the first true double flowering trailing petunia, this range has got better and better each year. This year we see the introduction of some stunning dual-coloured flowers. These sit alongside some truly delightful colours. Thumbelina's are plants I am always happy to recommend. I have had the pleasure of meeting the breeders of these plants and touring the nursery. It is easy to see how such wonderful new plants are produced, with the massive effort they put into creating the best new varieties. When a petunia is part of the Thumbelina range you always know what you are getting, long flowering periods, easy to look after, great garden performance and beautiful flowers. If you are looking for only one basket or container plant, you really can not go wrong with these.
Shop Now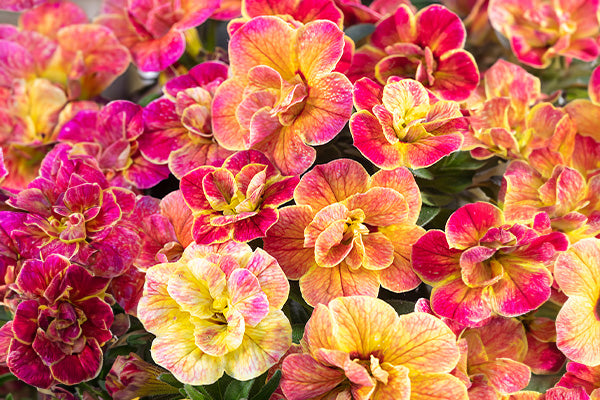 Calibrachoa: Chameleon
Calibrachoa have become more and more popular. Part of that is because they are well suited to lots of situations. These plants can be grown in containers, baskets, window boxes and bedding borders. As well as this, they also offer a long flowering period, which starts in early spring and can often be found going all the way until the first frosts. The Chameleon range is something a bit different, featuring both, vibrant and subtle colour changing flowers. An abundance of these unique, petunia like flowers, will change their look, with seasonal influences.
Shop Now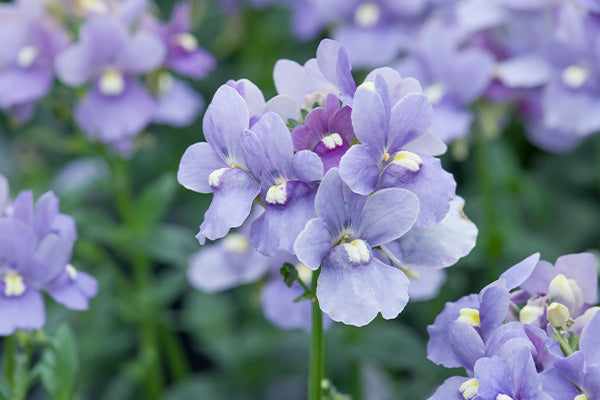 Nemesia: Melody
Nemesia has become more and more popular, the Melody range is perfectly suited to containers, pots, and window boxes. These are easy to look after plants with vibrant flowers. This range is bred to give even longer lasting flowers, as well as the flowers having a lovely delicate scent. But it is not just us that enjoy these plants, they are great for bees and butterflies too.
Shop Now