The Perfect Kit for herb lovers
---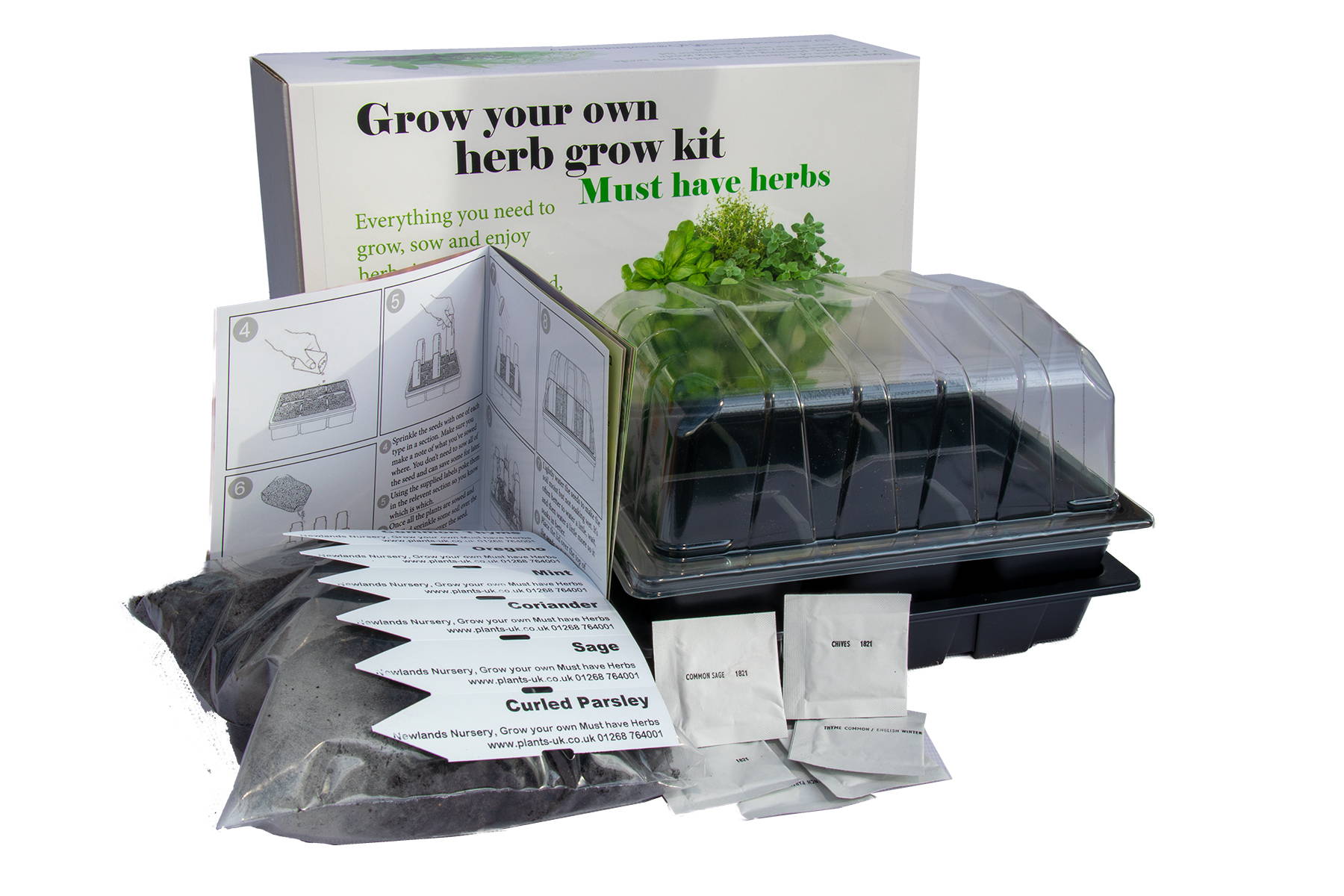 Super easy to follow instructions.

Achieve amazing results with our expert instructions written by award winning growers.
What seeds are in the kit?
This kit has Coriander, Common Thyme, Curled Parsley, Oregano, Mint and Sage.
Can you grow this kit indoors?
Yes, in fact many people do. The Modular tray and greenhouse lid fits on most windowsills. Once the plants are big enough they can all go outside if you like. Or you can continue to pick and use them inside.
Can these plants be grown all year round?
Yes they can. If you are in the winter months this would have to be done indoors in a warm room. Most homes are easily warm enough
---
Everything you need to start growing, and enjoying
---
This grow kit has everything you need to start growing, caring for and enjoying your own fresh cut herbs
6 Pack of herb seed selected to be easy to grow and fantastic to use.
Modular tray and glass house lid
1 care booklet with all the info you need from planting to picking. Plus some simple recipes to start with.
6 printed nursery labels, so you know which plant is which
1 bag of commercial grade compost (the same as we use on our nursery)