Trailing Geranium Tommy
Regular price

Sale price

£6.99
A garden would not feel like summer without geraniums. A staple plant for the summer months with good reason. When it comes to "bang for your buck" it is hard to beat a geranium. They will flower and flower from late spring all the way into the autumn.

Geranium Tommy has deep green leaves and produces very deep velvety burgundy, almost chocolate coloured flowers. This really is a stunning plant.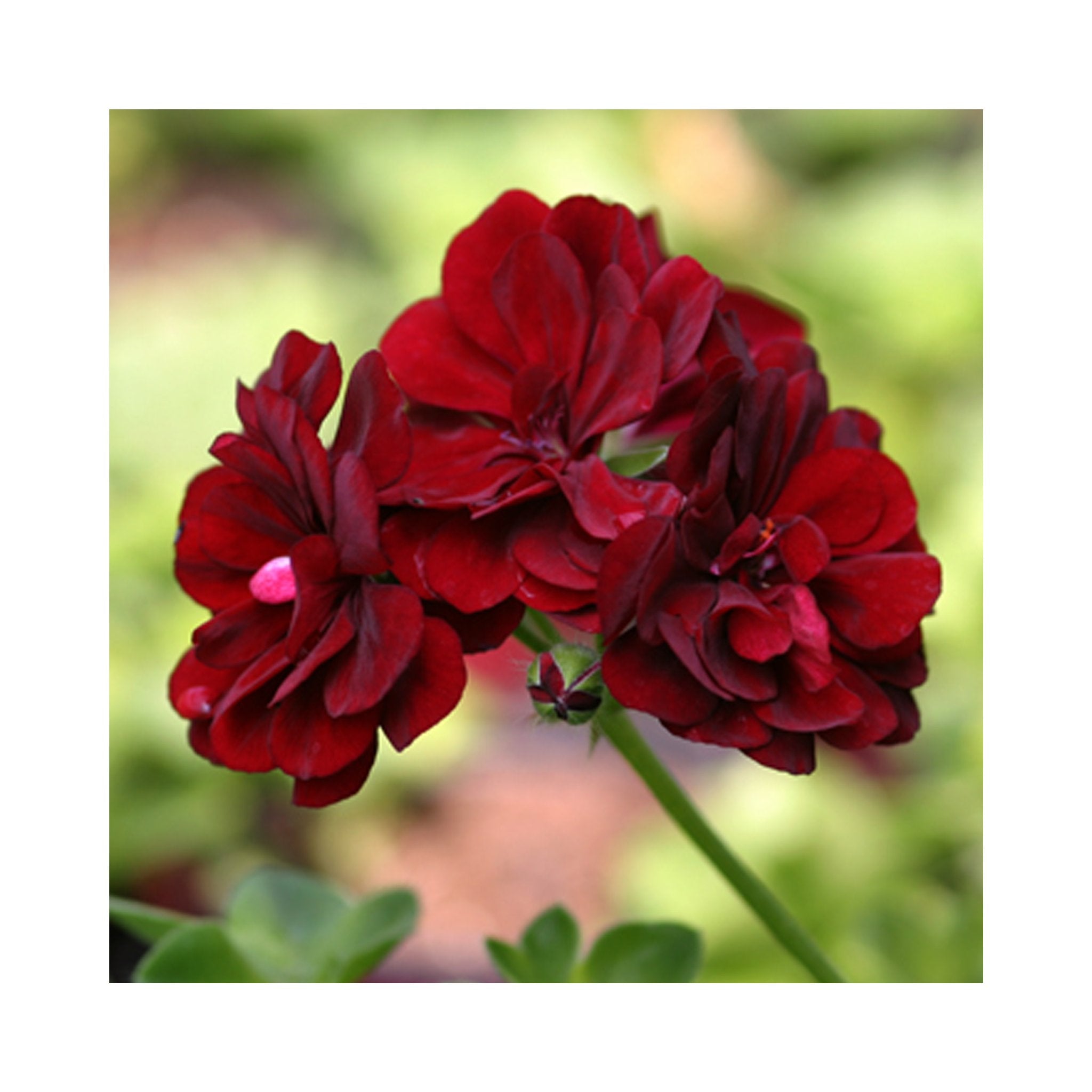 About the Trailing Geranium Tommy
Care Instructions

Geraniums grow best in rich well drained soil. Water Geraniums when the top inch or two of soil is dry, avoid overwatering
Position, sunlight and more

Geraniums grow best in full sun, but can tolerate some shade. If growing indoors, place in lots of light.
Height and Spread

Tommy will trail away all summer to 60cm.
Feeding, Pruning & more

Feeding - Fertilize throughout active growing season, every 4-6weeks, with water soluble fertilizer.
Pruning - Deadhead spent blooms, to keep them happy and thriving.
Propagation - Take Cuttings, this will give the parent plant a boost, as well as providing you with new free plants.
Our pot & plant size explained

At Newlands Nursery we grow and sell plants in a variety of different sizes, from small starter plants up to planted containers. 

We know it can be tricky to picture the size of each plant. This page gives you an idea of the size of the plants we are sending out.

Please keep in mind that plants vary from one season to the next. The size of the plant refers to the pot or plug it is grown in, rather than the height of the plant, unless specifically mentioned on the plant page. 

Starter Plant (Plug Plant)

Plug Size: 2cm by 4cm. Our most popular size. This is often the most economical way of buying plants and is a great way to get a head start on the season. Generally this size is best to be potted up before planting out.

Jumbo Plug

Plug Size: 6cm by 7cm. A fantastic alternative to a 9cm pot and saves on plastic too. The plants in this size are well established and give you a head start. This size is perfect for planting straight into containers and baskets as well as the garden.

9cm pot

Pot size: 9cm by 9-10cm. This size hold some well established plants, some of which maybe around 1 year old. We sell most of our ranges in this size and most of the plants sold in this size, are established enough to be planted straight outside.

13cm or 1 litre pot

Pot size: 12-13cm by 12-15cm Currently our largest size of plant, with the exception of our planted containers. Many of our House Plants are available in this size, as well as some special collections and varieties.
Flowering time and interest